I'm happy to announce that
Natural in Nashville is an official media partner for the 2013 Nashville Natural Hair & Wellness Expo!
This event is not JUST a hair show, but a health and beauty initiative that will work in part to inform and educate Nashville's citizens about health and beauty products/services in this area. The event will occur on October 6th with several preliminary events leading up to the big EXPO weekend.
The expo will provide you with access to some of the nation's most talented professionals, including educators, stylists, health care service providers. You will also be able to access products, fitness training and entertainment all under one roof. See you there!
Readers are also invited to the
fundraising kick-off and launch party
, on September 8, 2013 at TSU's downtown campus
.
The event is free with a donation.
We want to make sure that everyone knows about this AMAZING event that's happening in October.
The Tennessee Health and Beauty Project is an effort to promote "Optimal Health and Beauty for All".
Invitations are extended to members of the business and residential community of Tennessee including local business owners, corporations, students, non-profits, faith-based, human service organizations, and local government; as well as health and beauty professionals.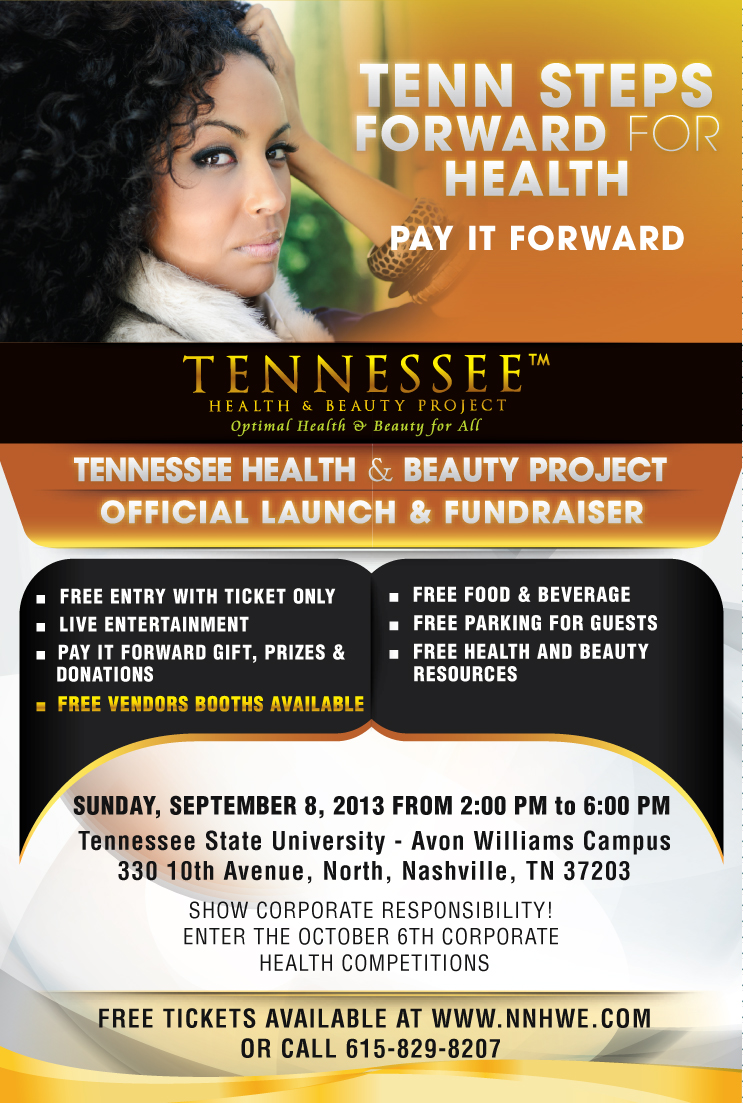 So we hope to see you there. Keep up with
Natural in Nashville
on Facebook for more info about the event. Ticket information is listed below:
CLICK HERE
to Donate and attend the FUNDRAISER/KICK-OFF event
CLICK HERE
to purchase tickets to the Nashville Natural Hair & Wellness Expo, October 6