YAY!! I hope you are enjoying all these wonderful gifts being given this year! Like I said, I love doing the Christmas Wishes giveaway and I LOVE exposing my readers to new stuff!
Christmas Wishes DAY 4
presents
Kiia Bath & Body
!
With all the products the team and I get to try, some things get lost in the shuffle. But when I tell you, my products from
Kiia Bath & Body
stay on the top of my list - I tell no lies. This new bath & body company in TN sells quality, handmade, bath & body products - most under $10! The product is AMAZING and so good for your skin. I'm totally in love with my body mist; I use it everyday!
So, you really need to get on today's giveaway! Owner, Nashonta McDowell, is giving away one full-size body from the Kiia Bath & Body line - ENTER BELOW: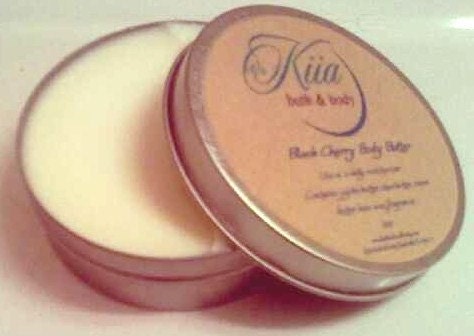 Our Body Butter is made with shea butter, jojoba butter, cocoa butter, bees-wax, and essential fragrance oil. This soft buttery texture can be applied from your neck to your feet to help moisturize and soften your skin,it is great for dry,chapped or problem skin that requires a rich moisturizer that will not dry-out your skin.
a Rafflecopter giveaway