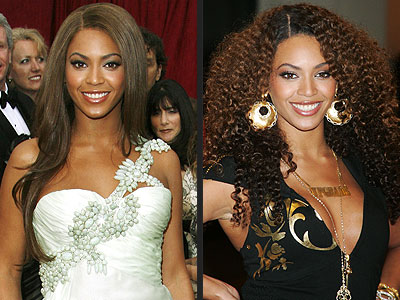 I like straightening my hair in the cooler months because it has a better chance at staying straight longer. Plus, I like to get a good cut and my hair trims better when it's straightened. I know this goes against the cardinal rules of being natural, but hey, it's my hair, I do what I want. :-)
So, I was reading some posts from one of my fave natural hair bloggers,
KisforKinky,
and came across this wonderful recommendation for a ceramic flat-iron.
Apparently the
Remington Shine Therapy Frizz Control - Humidity Resistant Ceramic Flat Iron
, is the BUSINESS! When I researched the reviews on this product, I was amazed to find that many natural women are in love with this iron. In addition, this iron is only $40, which is a steal compared to the ceramic, tourmaline, and all those other irons that are uber-expensive.
Click the link below to read the review on
KisforKinky.com
. I will be making this purchase in a couple weeks and will definitely give you a review. Oh yeah, scared of heat ir do you think using heat on your hair is a sin? Join the discussion going on at KisforKinky.com: