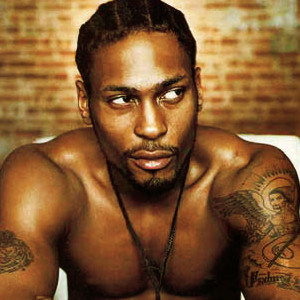 Confession: Until D'Angelo hit the scene a little over ten years ago, I was not down with grown men wearing cornrows. Like, at all. However D'Angelo started a trend that not only grew in popularity but eventually grew on me too. I actually don't mind cornrows on grown men now.
Not on you though, David Beckham. No sir.
I think D'Angelo's whole style from the cornrows to the baggy jeans and the Timberlands said that it was cool to be rugged yet sensitive. A little rough around the edges yet romantic. And that's why his songs quickly became such classics. His music reflects all of those qualities.
As of January, D'Angelo is now back on the scene after a long twelve year hiatus. He is rockin' short braids now, looking good and
sounding like he never left
.
Do you think he'll start another trend with the way he's wearing his hair now? Hopefully he'll bring his tour from overseas to the states and we'll soon find out. In the meantime, check out the remix of his hit "Lady" featuring AZ.