Welcome to Day 9 of the 12 Days of Christmas Giveaway!
Seriously, can we give a huge round of applause to all of the sponsors who thought to give away gifts and services this year!? I'm overwhelmed with the responses of the readers and I wish I could give all 500+ of you a gift this year!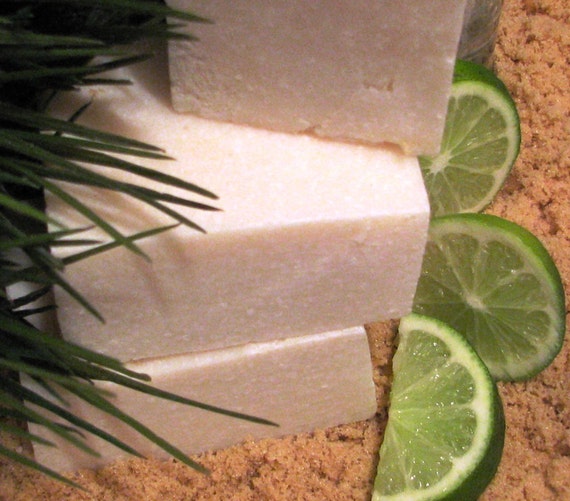 Sea Salt and Lime
But let's get to today's giveaway -
Fanuppa Soaps
! I stumbled upon
Fanuppa Soaps on Etsy.com
. Many readers tell me that they not only use natural products on their hair but they use the natural products on their bodies as well. This local company crafts each soap by hand using natural fresh ingredients such as shea butter, honey, coconut oil and olive oil. With yummy scents like Carrot Cake, Sea Salt and Lime, and Orange & Honey, your skin will definitely feel nourished by bathtime's end.
So, Fanuppa Soaps, is giving away three bars of soap and a bath sponge pouch (which holds soap bars) to one lucky winner today!! Take a look at how to win below:
1. Become a fan of Fanuppa Soaps on ETSY and Facebook.
2. Become a fan of Natural in Nashville on Twitter and Facebook.
3. Tweet AND comment below with the phrase: "I love Natural in Nashville (@naturalinNash) and Fanuppa Soaps!"
Please leave your email in the comments section. Entries without email addresses will not be entered in the contest. Contest ends Tuesday, December 20, 2012, 11:59pm